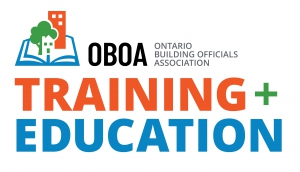 List View
Switch to Monthly View
Descriptions and Notifications (Including courses not currently scheduled)
---




The "2012 Overview Technical Training Courses" category have a Pre-Study online manual availiable to those who have registered.
WHAT TO EXPECT AFTER REGISTRATION
For(InHouse Training)The Online Course Application allows an individual to enroll for a seat in OBOA Training Courses available on the "Training Calendar". Following enrollment for a seat in OBOA Training, payment must be made to complete the registration process. When payment has been made, you will receive a confirmation to the email you provided upon enrollment. This confirmation is the final step and includes all the information you require to attend the course. Course confirmations are sent out within a 24-hour schedule including the required information to successfully prepare for your course. If you an OBOA member and you do not receive a confirmation you can check your member's records and reprint your Training Confirmation and invoice payments. This service requires you to register your email on our website. Instruction on completing this process call the OBOA office for assistance. Member or Non-Member it is important that your email is up to date to receive any correspondence from any OBOA services.
Further information on course registration can be found unpon clicking any training "Register Button" above.